Dove Mountain Home Sales Trends
Dove Mountain Real Estate Trends August 2019
A total of 29 Dove Mountain homes were sold during July 2019 at a median price of $380,000. There were an additional 85 Homes under contract at the end of the month. One Dove Mountain Home sold for $1,525,000 which was the most expensive home sold in April while the least expensive single family home sold was $229,000. The median Dove Mountain AZ home sells for $176.98 per square foot and takes an average of 48 days to sell. One interesting fact is that Dove Mountain homes are selling for 97.11% of the listed price.
Dove Mountain AZ Homes Sales Stats for August 2019 that you need to know:
Homes Sold:29
Homes for Sale: 85
Homes under Contract:37
Median Price: $380,000
High Price: $1,525,000
Low Price: $229,000
Median $/ft2: 176.98
Days on Market:48
Sell to Ask: 97.11%
Dove Mountain Home Sales Trends, August 2019
In the Dove Mountain area, July 2019 active inventory was 85, a 1% decrease from July 2018. There were 29 closings in July 2019, a 123% increase from July 2018. Year-to-date 2019 there were 187 closings, a 3% increase from year-to-date 2018. Months of Inventory was 2.9, down from 6.6 in July 2018. Median price of sold homes was $380,000 for the month of July 2019, up 20% from July 2018. The Dove Mountain area had 37 new properties under contract in July 2019, up 61% from July 2018.
Get the full Dove Mountain Housing Report August 2019 in PDF Form.
Dove Mountain Home Sales Report, August 2019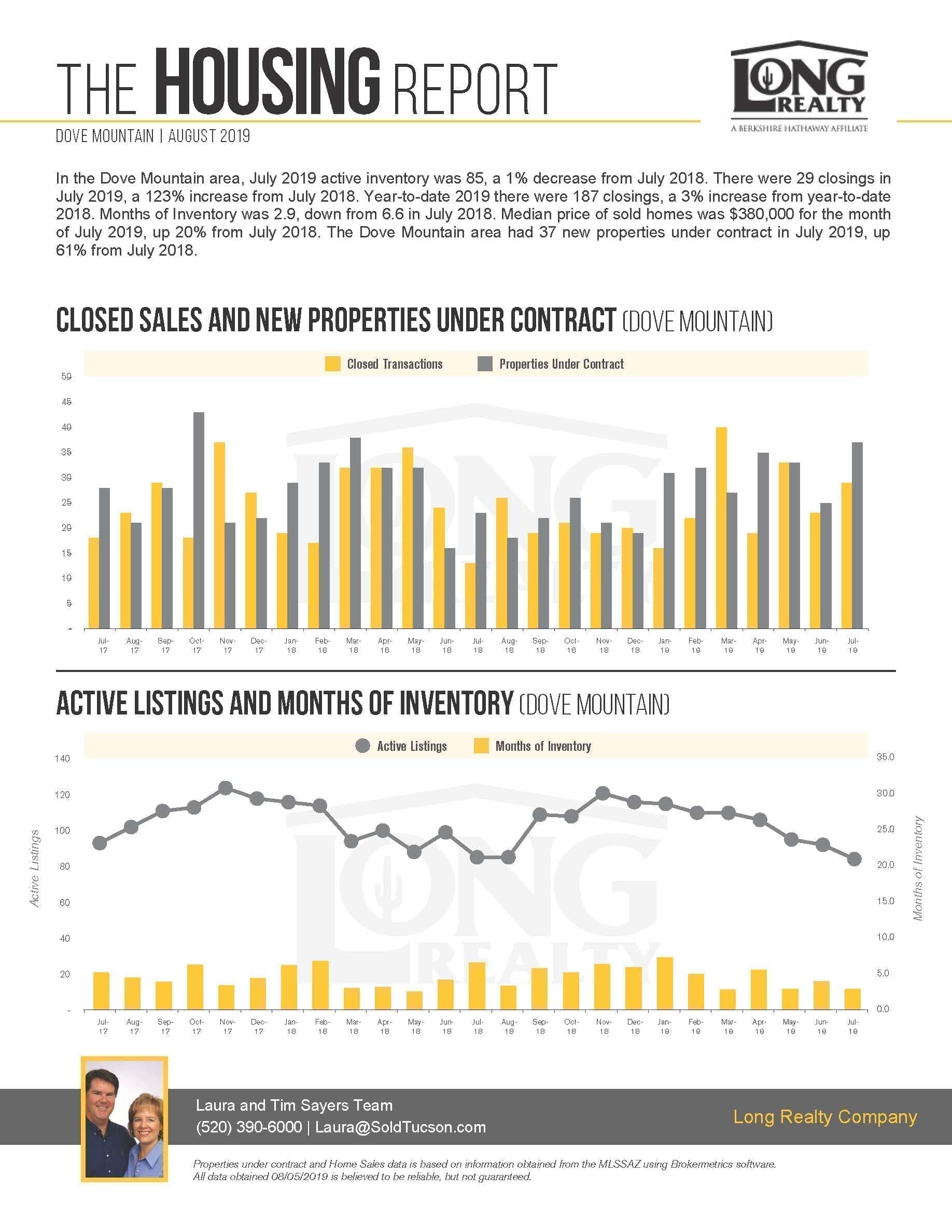 Dove Mountain Median Home Prices, August 2019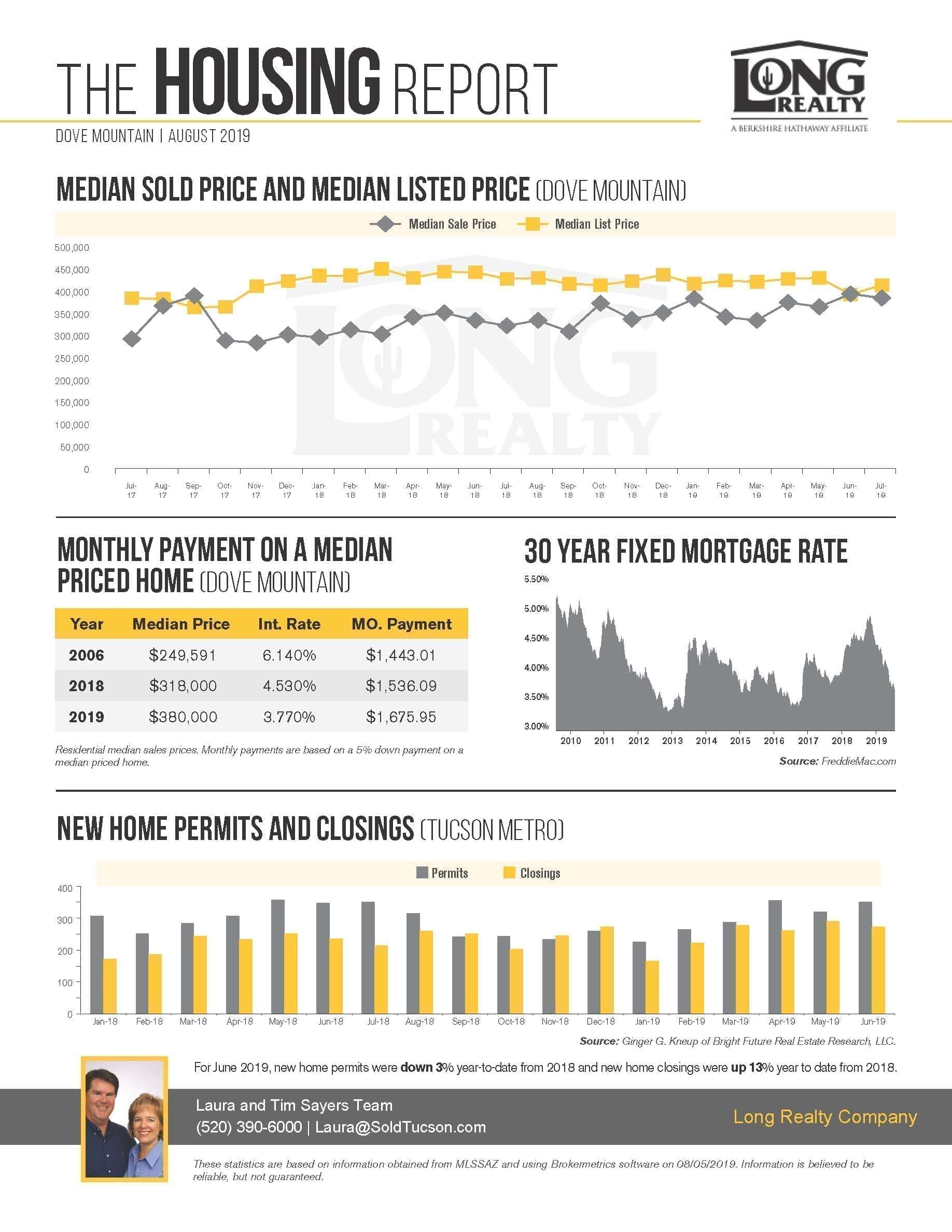 ** All sales data obtained from the Tucson Association of Realtors MLS. Data is believed to be reliable, but not guaranteed. **